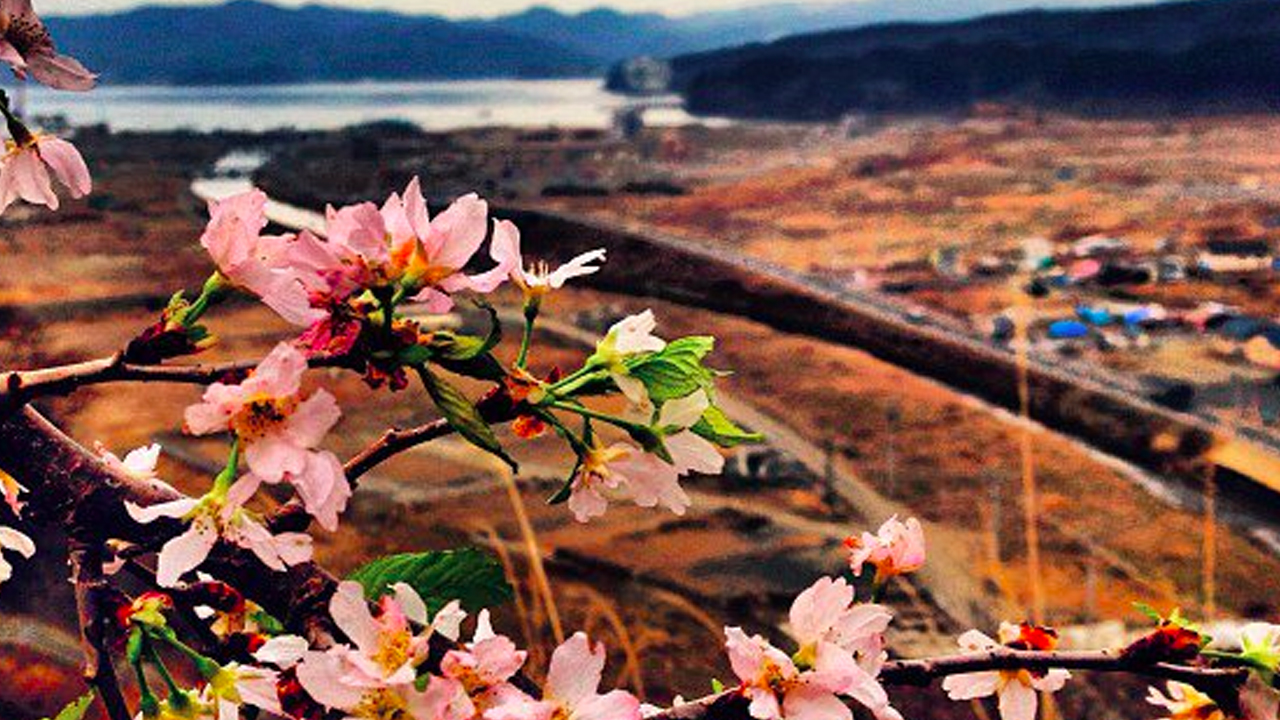 Yesterday was our last full day in Tohoku.
We spent most of the day driving up the coast and filming the city Minamisanriku.

Minamisanriku was where Canon Purdy, the founder of SaveMiyagi.org, was on March 11, 2011. She and about 7,000 others who sought refuge on the hilltop where her school was located watched as waves of up to 50 feet literally swept the entire city away. Over 95% of the city was destroyed and roughly half of the population was unaccounted for in the days following the disaster.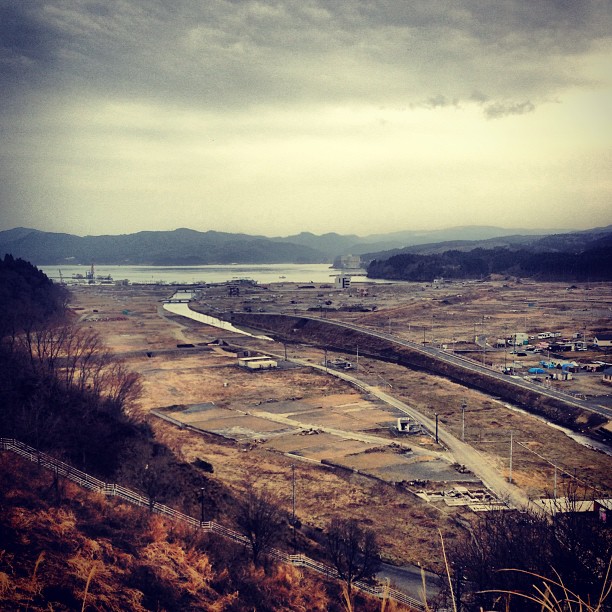 To give you an idea of how high the water was in Minamisanriku, here is a photo of Wesley next to a sign that showed how high the water had reached in previous tsunamis — the March 11, 2011 tsunami was nearly three times higher than the sign.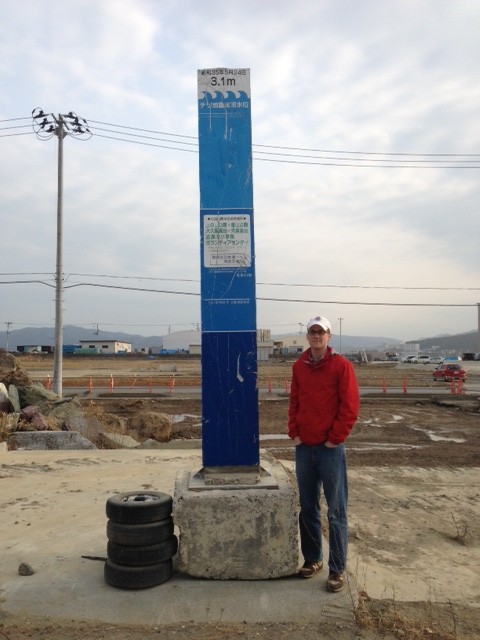 In the center of the city, only a few structures remain standing, one of which is Crisis Management Department building. On March 11, Miki Endo (遠藤未希), a 25 year old employed by the town's Crisis Management Department to voice disaster advisories and warnings, was hailed in the Japanese news media as a heroine for sacrificing her life by continuing to broadcast warnings and alerts over the community loudspeaker system, located in the Crisis Management Department's building, as the tsunami overwhelmed it. She was credited with saving many lives. Today, the building is makeshift memorial to honor Miki and the thousands of others who called Minamisanriku home. While we were there, tour buses came and visitors lit candles and left flowers in honor and respect. It was a very moving site to witness.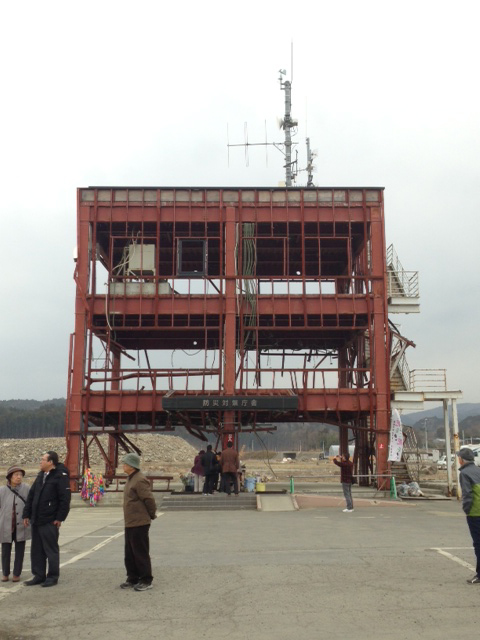 Even in the face of the devastation, hope is blossoming.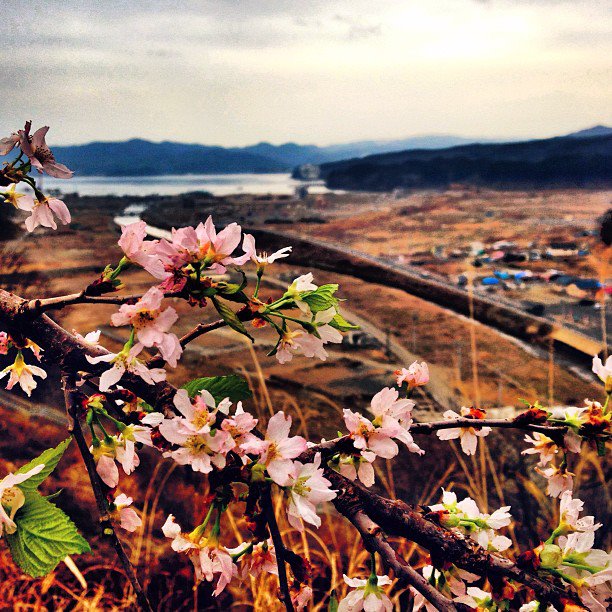 We drove to a hilltop to see the view of the city from higher ground, and seeing the bigger picture of what happened was very sobering to our entire team. We noticed some newly-budding sakura on the hilltop and thought it was quite fitting to see new life emerging from the devastation. These simple cherry blossoms are a picture of what's happening today in Tohoku. While we could spend so much time focusing on what happened, we must focus on what's happening today and have hope for what's to come tomorrow. Hope is alive in Tohoku and the resilient spirit of the people there will carry it forward.
Along the streets of Minamisanriku a handful of new pop-up convenient stores and restaurants are opening. Industry along the coast is rebuilding and new businesses are moving back into the city. We stopped in and grabbed lunch at one of the newly-opened restaurants. The spirit of the owners and patrons was positive and hopeful. We couldn't imagine how much courage it must have taken for them to rebuild their restaurant, especially when many are choosing to not return to the area.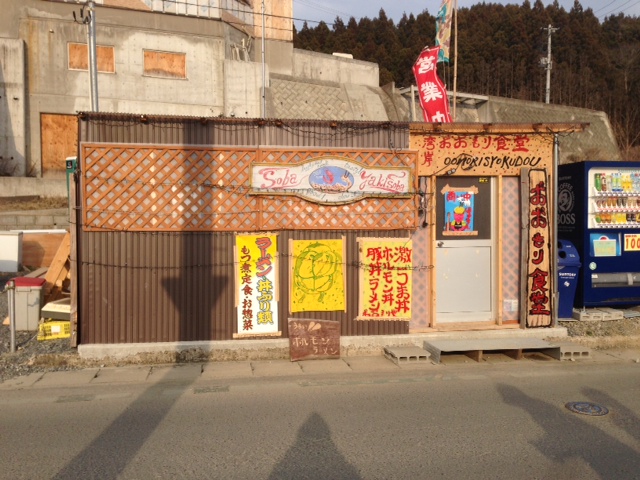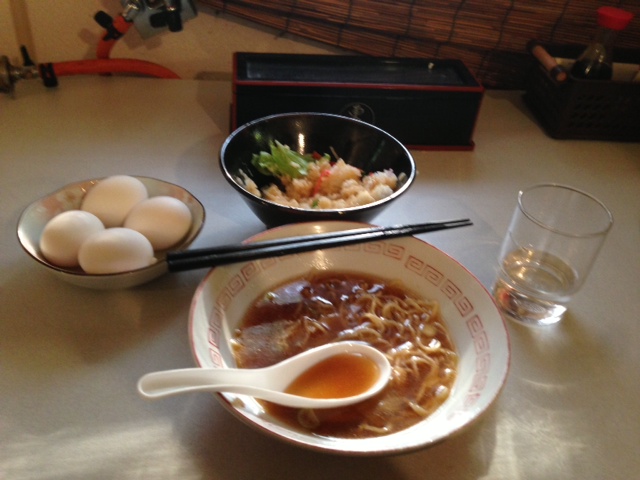 As we drove out of town and into the sunset on our final day in Tohoku, our hearts were moved and we were inspired by the sense of hope that was evident all around us.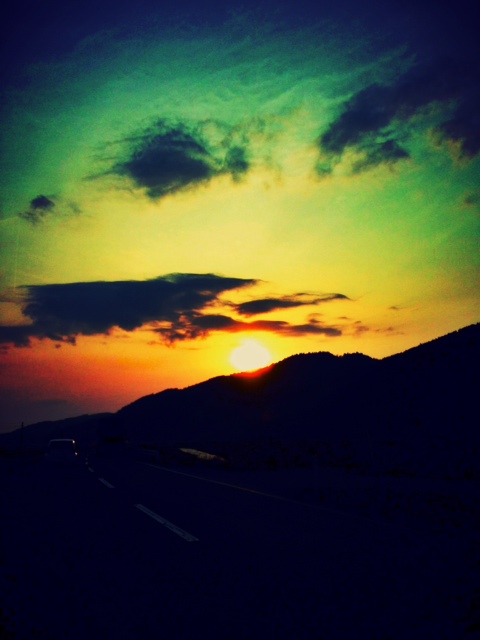 Today we will travel to Tokyo and do a couple of more interviews before we fly back to the US on Sunday. As of this blog post we are just $500 shy of reaching our $10,000 operating budget. If you've been moved by this story there are many more like it that we are going to tell through Tohoko Tomo. Please share this project with your friends and spread the word about what we are doing in our last two days here. Immense thanks to everyone who has already donated and supported our project — we couldn't be doing this without you.