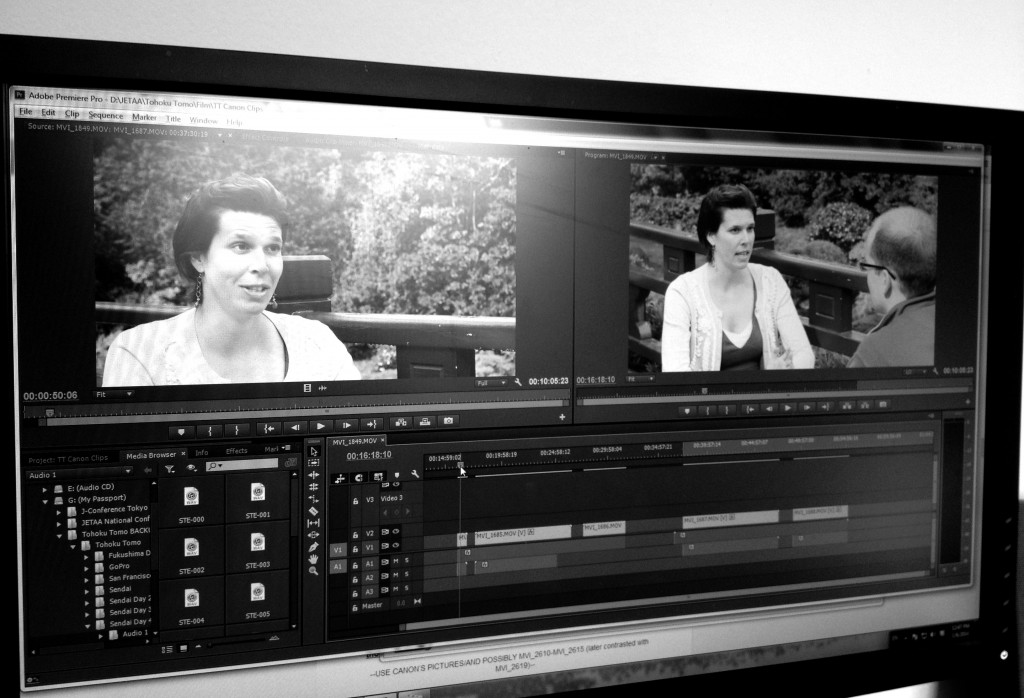 We are happy to inform you that the second draft of the film is in full production.  Elizabeth, Wesley and Dan fervently poured over notes and thoughts from the first draft and are applying them to the latest version.  Just a few months now and we are inspired.
Additionally, if you haven't noticed already, tohokutomo.com has received a refreshing makeover.  You'll notice a location for upcoming screenings, a vibrant page including all of the interviewees and their respective organizations under the About tab, and a support page for post-production of the film: http://tohokutomo.com/support/
The creation of this project was a direct result of overwhelming support from people all around the world, to whom we are forever grateful.  Our dream is to share this story not only throughout the United States but also in Japan, in hopes of creating greater awareness for the Tohoku region.  We thank you in advance for even the smallest consideration, which will assist tremendously in music production, distribution and screenings.
We are all extremely excited to share this touching story with you.