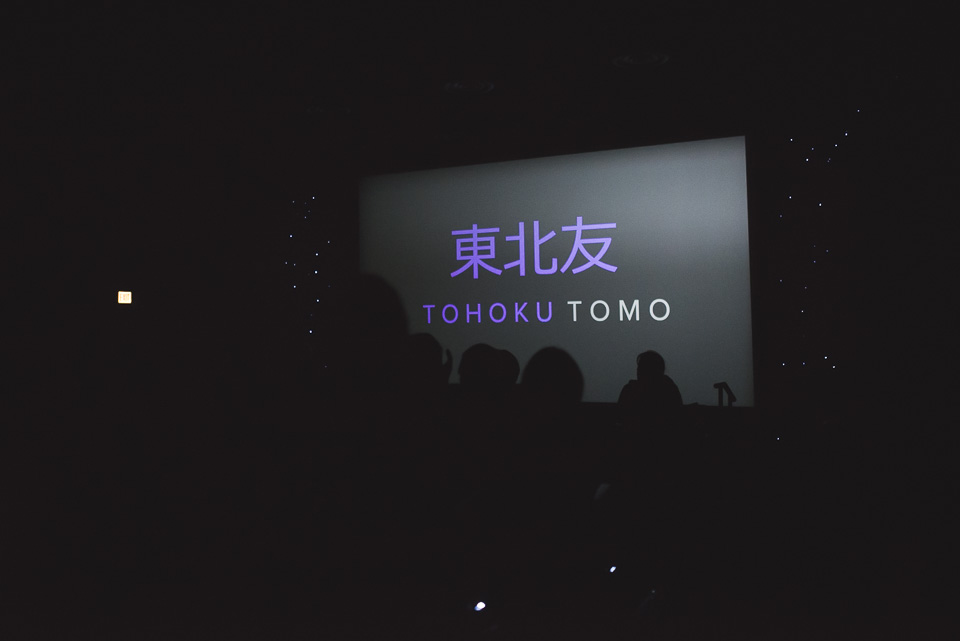 On March 12, we hosted the exclusive premiere of Tohoku Tomo at the SC Johnson Family Star Theater at the Adler Planetarium in Chicago.
A crowd of over 130 gathered to see the first exclusive screening of the film. Matt Scott of JETAA Chicago hosted the premiere and shared the story of his experience of being in Japan on 3/11 and becoming involved in the recovery efforts.
Following the film some of the production team including Wesley Julian, Elizabeth Holbrook, and Tim Schraeder, answered questions from the audience.
At the conclusion of the evening, we asked those in attendance to help us send a message to the people of Tohoku by posing for photos with a sign that reads, "I Am Tohoku Tomo." We plan to do this at every screening as  a way to show our support and encouragement to the Tohoku region.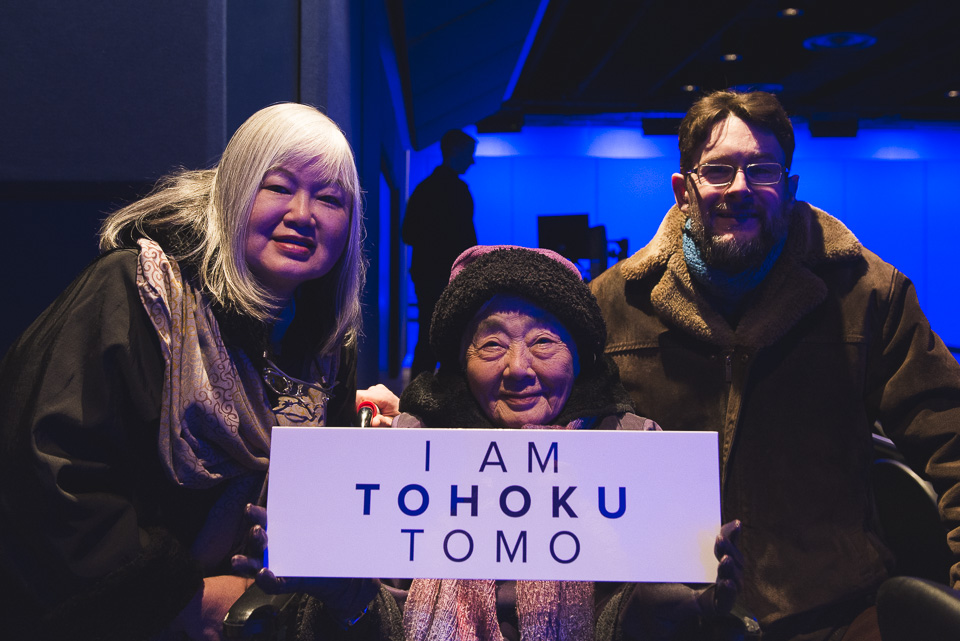 Check out the program from the premiere here and view more pictures from the premiere on Facebook.
One the main questions from the audience was, "what's next?"
First, we plan to share this film with as many people as possible. Screenings are already being planned for many cities across the US and Japan. If you're interested in hosting a screening for your group or event, please fill out this form. We will post an updated schedule on the Screenings page here on our website and on our Facebook Page.
Next, we are excited to announce the 113 Project. A major theme of our film Tohoku Tomo is the ongoing recovery in Tohoku. One of the key ways you can make a difference is by traveling to the region, volunteering, and enjoying its natural beauty.
The 113 Project aims to encourage tourism while volunteering and assisting in the physical rebuilding and emotional recovery in Tohoku. By traveling and enjoying this beautiful region of Japan, survivors of 3/11 will be able to rebuild their businesses and know that others care.
An exploratory trip to Japan is planned for later in 2014. Visit 113Project.org to learn more and sign up for e-mail updates.
Thank you to all who attended our premiere in Chicago and to all who have supported the journey of this film over the past year. We couldn't have done it without you. Our hope from here is that people will be inspired to do whatever they can with whatever they have to make a difference in the lives of others and in Tohoku.
ありがとう