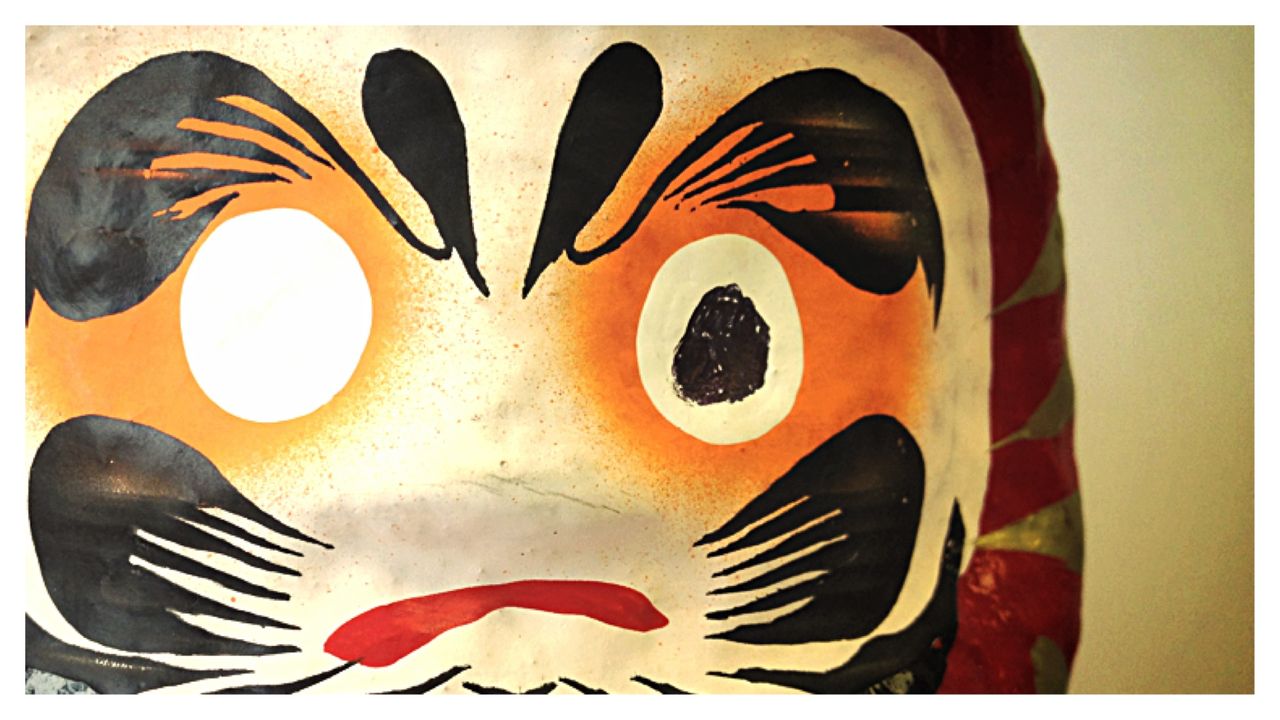 Last night Dan, Elizabeth, and Wesley met to go over the transcribed interviews and begin parsing out the story and flow of the movie. Every time we meet to talk about the project we are filled with excitement because the stories of Tohoku Tomo are so moving and inspiring. Additionally, Phil did an excellent job as the Director of Photography so we have a lot of wonderful footage that always invigorates us!
We finished the meeting with a clear sense of the next step, which will be assigning interview and video clips to the story arcs and creating the rough frame of the film. From there we will storyboard with more detail before passing everything on to our editor. The project is moving forward and we are working hard to complete the film.
Additionally, we have a new member of the group: the Daruma. This little guy is going to follow us around and serve as a constant reminder and support for us. The tradition in Japan is to make a wish and color in one eye of the Daruma. When the wish comes true, the second eye is colored in.
We have our goal, we have our wish, and we're working hard to color in that second eye!